Devices for Calling for Help, Risk Detection and Recording of Care Tasks
Choose the panic button according to the clients needs. Wireless detectors protect both clients and buildings and are easy to install. NFC chips are used to record care tasks.
There are many helpful features in the mobile app that can be used daily. Features in the mobile application allow alarms to be resolved quickly and easily. Staff can see who is calling for help and can take responsibility for resolving the alarm. Details about the client and the activated devices are visible here. Care tasks can be recorded in the application, just scan the NFC chip and choose from the pre-set task menu. Staff can also plan activities and events, chat with colleagues, etc.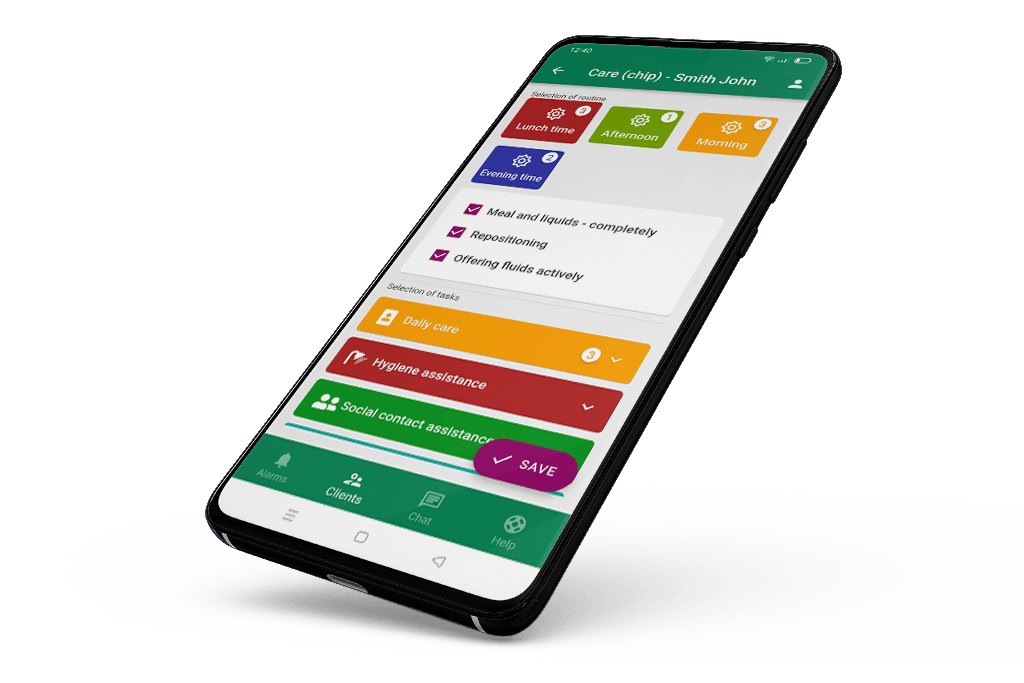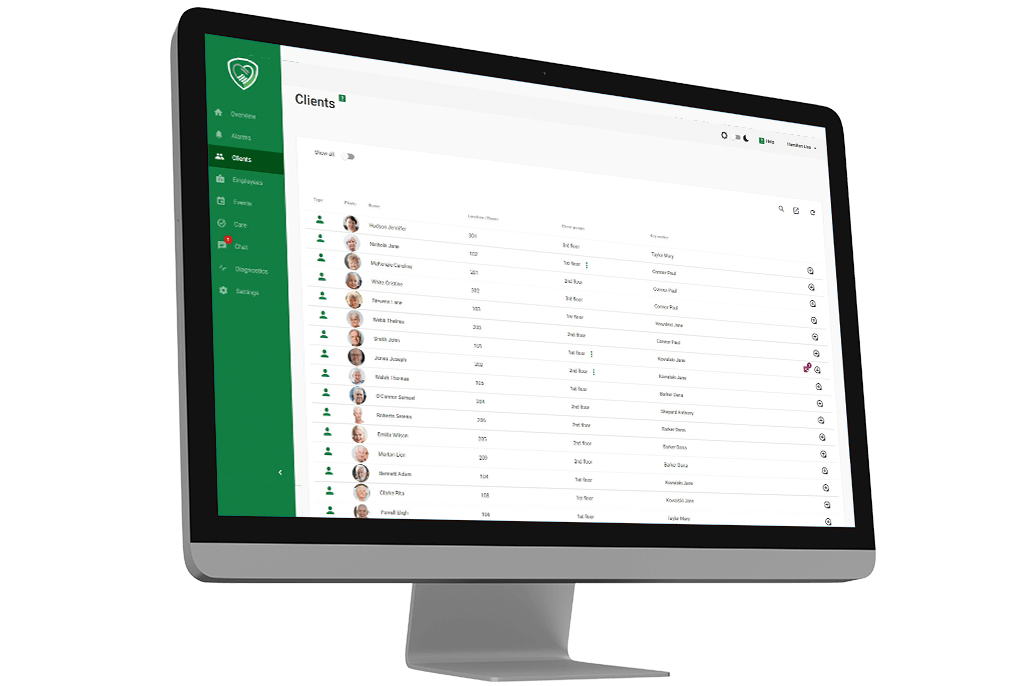 The web application serves to set and to administrate the whole system according to specific needs.
It provides a range of management data summaries about the facilities all in one place. The application also offers retroactive summaries of alarm history, tasks done, etc. All data can be exported for printing.
In the diagnostics module you can see the current status of the system and receive notifications of deficiencies.
The entire system is secure and GDPR compliant.
Are You Interested in HelpLivi?
Contact us. We can come to your facility, show you what we can offer, take measurements and discuss the solution suitable exactly for you.